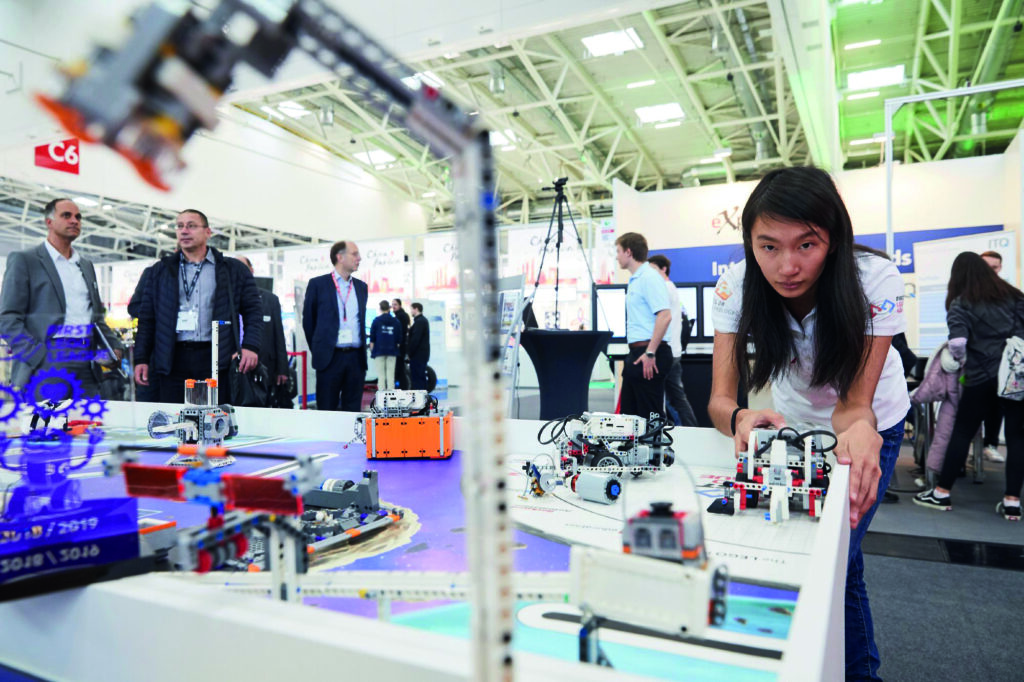 Electronica 2022 invites purchasing professionals to join discussions covering topics ranging from creating an all electric society to fair trade
Electronica 2022 will present the electronics industry as a trailblazer for societal future topics. The program of conferences, forums and special events will focus on knowledge transfer and personal exchange with experts under the motto: driving sustainable progress.
This year things start with the electronica Automotive Conference on 14 November. This will deal with the transition of cars toward becoming intelligent IoT devices over the course of around 18 presentations. Key issues at the event include new EE architectures, intelligent interiors, challenges for supply chains, CO₂ neutrality and efficient drive trains.
On 16 November, the electronica Embedded Platforms Conference will discuss the challenges and solutions for future embedded systems. In some 35 presentations (three parallel tracks) experts will report on key topics such as power electronics and supply, AI, sensors, communication and software.
Lastly, Wireless Congress 2022: Systems & Applications, organized by WEKA, will be the meeting point for the international wireless community from 16 to 17 November. The event will concentrate on the latest developments and the practical application of wireless technology.
How can the electronics industry contribute to protecting the climate and creating an all-electric society? Four CEOs from notable companies will discuss this at the CEO Roundtable on 14 November. Hear the views of STMicroelectronics' Jean-Marc Chery, Infineon Technologies' Jochen Hanebeck, NXP Semiconductors' Kurt Sievers and Wolfspeed's Gregg Lowe.
New to electronica is the World Ethical Electronics Forum on 15 November, in cooperation with Elektor and Elektronikpraxis. This will deal with ethical questions connection with social responsibility, sustainability, ecology and fair trade. Independent ethics experts will have their say, as will people from research, NGOs, associations and businesses.
Particular focus of thew electronica forums will be the 'user side', shedding light on market and technology topics. In practical presentations, the latest technologies, products and solutions will be showcased including:  automotive, electrical connectors, measurement technology, IIoT, cyber security, PCB/components, power electronics, embedded systems and printed electronics. The program will be rounded out by panel discussions, roundtables and specialist exchange.
Electronica 2022 takes place from 15 to 18 November.