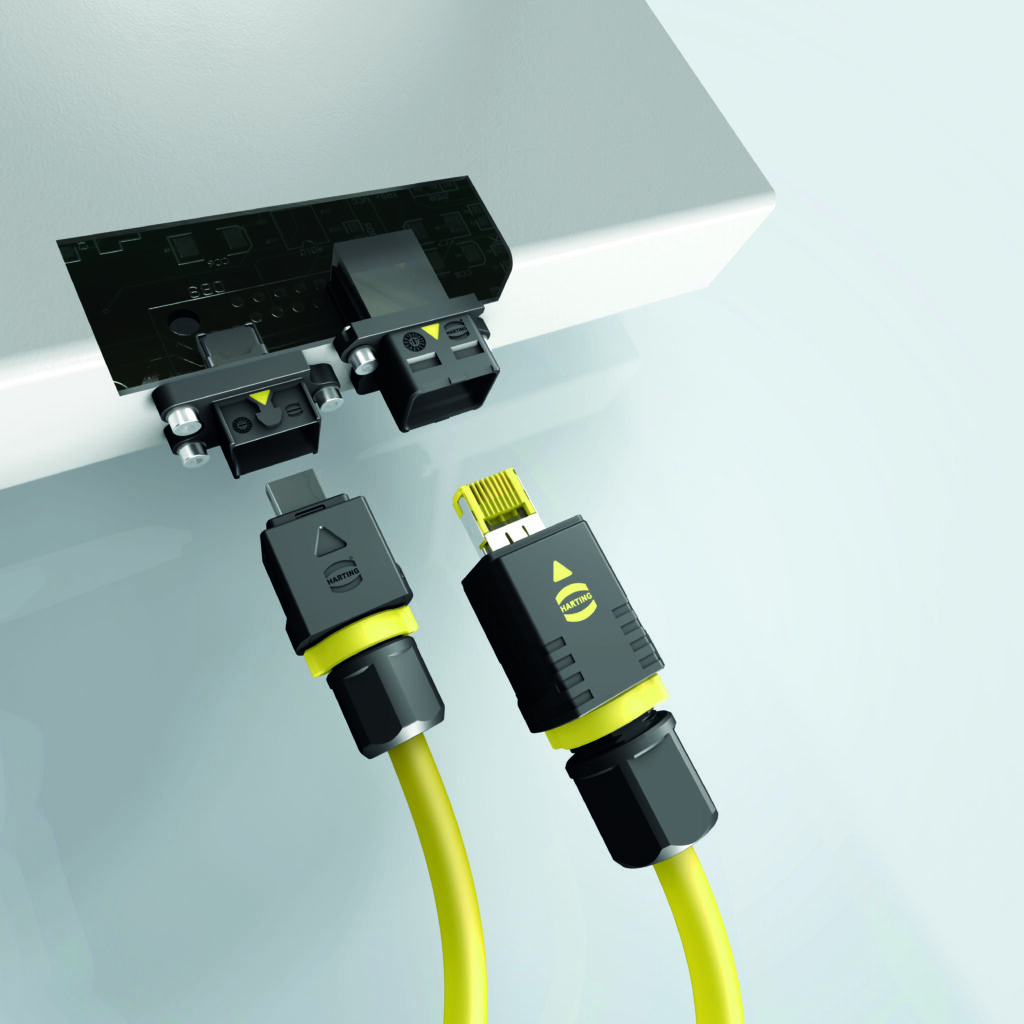 Harting has introduced the Mini PushPull designed to offer fast and reliable data connectivity in demanding industrial environments and applications exposed to the elements.
Standardised according to IEC/PAS 61076-3-124, the ix Industrial mating face stands for reliable transmission performance and optional power supply via PoE/PoE+. With a 30 per cent shorter housing compared to the PushPull RJ45, users benefit from a miniaturised data interface for demanding applications.
Compact, robust jacks are available for device integration on the PCB, providing maximum stability with five THR shield contacts. The jacks are available in three different versions: horizontal, angled vertical and vertical.
All jacks are optionally available in the A and B codings for Ethernet and signals. The data contacts are designed as SMD contacts. This allows device manufacturers to process the PCB jacks according to the normal reflow soldering process.