Independent distributors potentially face an unusual 2023 where some component categories will be in an oversupply state while others remain unavailable, allocated or on long lead times
During 2021, independent distributors witnessed strong growth, primarily fueled by global post-pandemic component shortages. A type of temporary obsolescence management has evolved, not driven by traditional end-of-life components but instead by purchasing professionals seeking alternative parts due to unprecedented increases in lead times.
ESNA's annual readership survey confirmed buyers increased their spend with independent distributors, with the key reason being 'component availability'.
The next question is how will independent distributors perform over the coming 12-months, given the vast flows of components required to keep production lines at full capacity? With post-pandemic demand triggering shortages, there are signs the semiconductor sector is facing a slowdown. The electronics industry is accustomed to peaks and troughs and this potential slowdown will have market analysts scratching their heads as to how this will impact the 2023 market performance.
Reports indicate some large semiconductor manufacturers are reducing planned capital investment even though key segments, such as industrial, are still seeking components. The recent Washington Chips Act passed law to subsidise increases in US based chip manufacturing which is good news for the supply chain moving forwards. However, there are reports of the supply chain simultaneously having a mix of excessive inventory and shortages.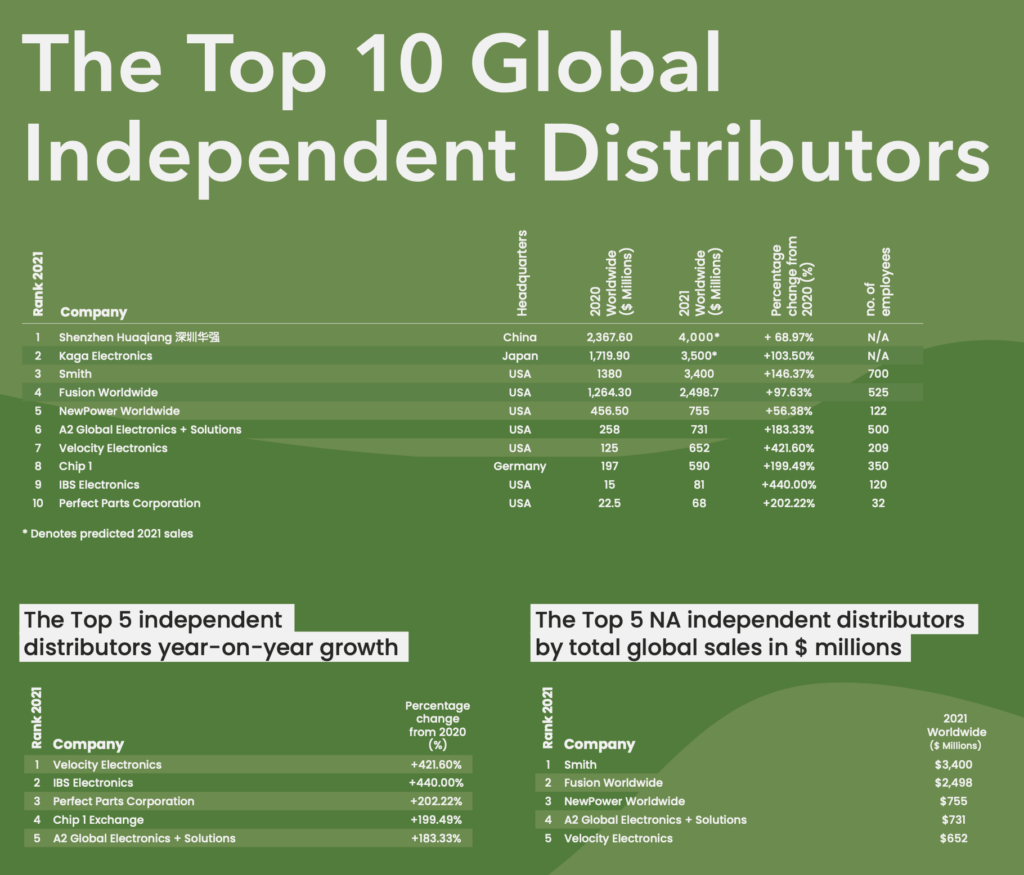 This has been driven by rapid increases in chip supply from Q1, 2022. In February 2022 there were approximately 1.2 months of production inventory available. In June 2022 inventory levels jumped to 1.4, extending to 1.7 in July 2022. During the period of extended component lead times, many OEM manufacturers have been building inventory to ensure availability for their production processes.
With softening demand for smartphones and PCs, some component manufacturers fear an economic slowdown. Intel recently announced that latest quarterly revenue had fallen $2.6B/15% which is short of predicted sales. Currently, most supply chain professionals anticipate performance of semiconductor demand in 2023 will have a relatively soft downturn, based on the US economy not retracting heavily.
A good indicator for 2023 semiconductor demand is whether OEMs and EMS adjust their inventory build-up or reduce inventory.