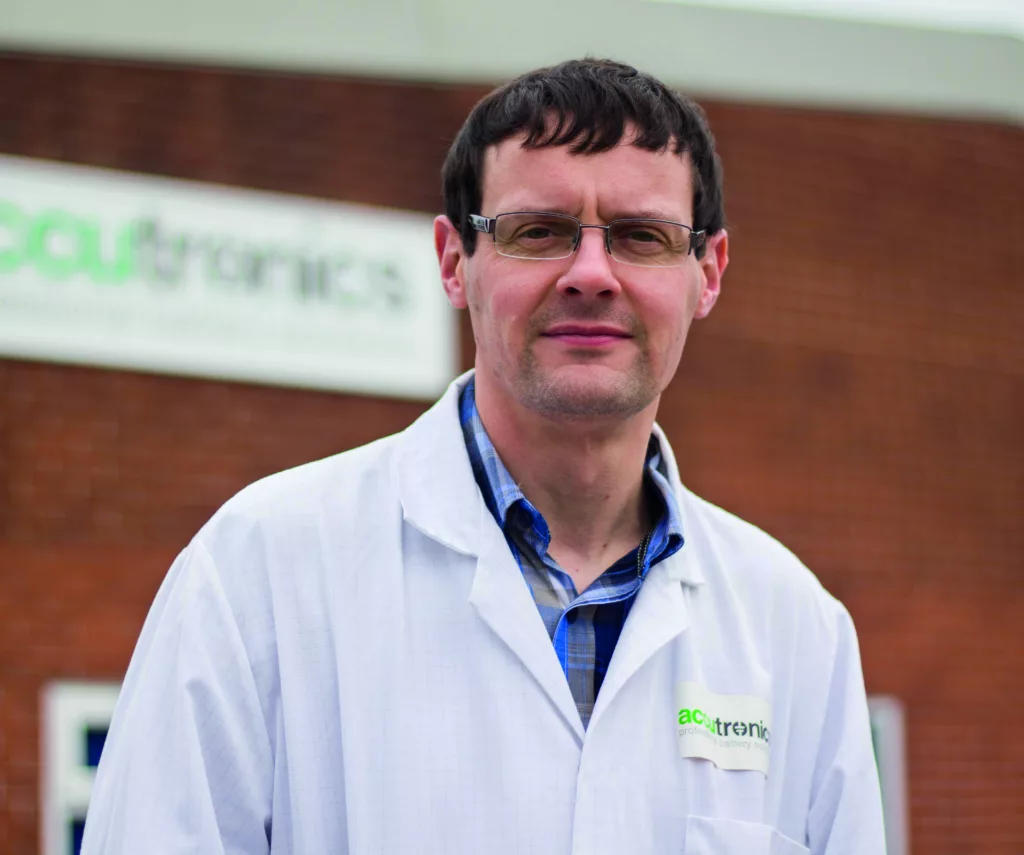 Accutronics' technical marketing manager, Neil Oliver, provides a step-by-step guide to custom batteries and chargers, from understanding customer needs to obtaining certifications
Every custom battery or charger order begins with an enquiry and ends with volume production. However, many tasks happen in-between to ensure the final product meets the quality, performance and safety requirements of each customer. 
The initial step is thoroughly understanding the customer's requirements and expectations. This involves close communication and collaboration to gather the necessary information, including desired battery/charger specifications, performance criteria, intended applications and specific industry standards/regulations. A detailed technical specification is then authored. This document serves as a comprehensive guide for all involved, describing what is (and is not) required from the product. It includes electrical ratings, environmental considerations, mechanical constraints, and regulatory requirements.
The battery then goes through a detailed electrical and mechanical design phase, involving blocking out the internal structure, circuitry and mechanical components. The design phase may also include purchasing initial design proving components and conducting bench testing to validate expected performance.
The battery/charger housing design is also evaluated using rapid prototyping techniques to fabricate the casing quickly and cost-effectively. This involves 3D printing (or similar technologies) and helps show if components fit available space.
After fabricating the case, a batch of batteries/chargers are assembled and tested in an internal laboratory following a test plan created on the technical specification. This helps identify any potential issues in the design or assembly process. Results are documented in a validation report, which assesses whether the batteries meet the specifications. 
After prototype validation, the manufacturing process moves towards hard tooling. This step involves the production of required components, which could include injection-moulded plastics, formed metal parts, printed circuit board assemblies, light pipes, packaging, labels and membrane panels. Tool trials are conducted to ensure the components' quality and precision.
With the production-tooled components ready, a low volume of non-qualified batteries/chargers is built. These batteries/chargers are assembled using the finalised components, but they are not yet tested to external regulatory standards (if required). Most of this batch is sent to the customer for approval, with the manufacturer retaining the balance for reference or analysis. Batteries over 100Wh are subject to more costly and complex shipping regulations.
To enable volume production, production jigs, fixtures, test equipment and software are designed and built where necessary. These help the efficient assembly and testing of custom batteries/chargers in a larger-scale production environment. Careful consideration is given to accuracy, repeatability and reliability during manufacturing.
In preparation for regulatory qualification testing and certification, components are purchased, and batteries/chargers are assembled. Alongside assembly, paperwork and documentation are created to meet the regulatory bodies' requirements. Documents include compliance reports, safety assessments and supporting materials mandated by the specific certification tests.
Fully assembled batteries and their documentation are shipped to an external test house specialising in certification testing. Batteries are often tested to UN 38.3 for transportation, plus IEC 62133-2:2017, UL 62133-2 or UL 2054 for safety. Other tests can include electromagnetic compatibility (EMC), ingress protection, environmental, plus validations for RoHS, REACH, and waste electrical and electronic equipment (WEEE) regulations, among others.
Once the custom batteries/chargers successfully pass the regulatory qualification testing and certification, production documentation is generated. This includes detailed instructions, specifications and quality control procedures to guide operators during volume production. Operators are then trained to ensure they have a thorough understanding of the manufacturing process. A small new product introduction (NPI) batch is built, part of which is sent to the customer for final approval. The remaining NPI batch is either retained at the manufacturing facility in case of further amends or safely disposed if the customer is happy.
As the process moves through each stage, from initial requirements to NPI batch, the cost to the manufacturer and customer increases. Therefore, it is important both parties sign-off each stage and is also the reason why prototypes are shipped to the customer before the finished product. When everyone is satisfied, the project is signed off and volume production begins (to agreed levels/dates). Accutronics' custom batteries and chargers are manufactured at one of three ISO 9001 and ISO 13485 certified facilities in the UK or USA.
www.accutronics.co.uk