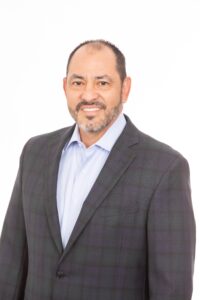 Avnet's VP of Operations and Supply Chain, Richard Diaz, explains how the company is leveraging 100-years' experience to help customers navigate risk
Q.Lead times and component availability are key concerns for ESNA's readers. What is Avnet's strategy for managing lead times and ensuring OEMs and EMS keep their production lines running?
Some of Avnet's strengths in this area are our breadth, market knowledge, world class line-card and the critical position we hold in the global supply chain. Leveraging these strengths, coupled with close collaboration with our customers and suppliers to extend forecast visibility and order horizons is key. Also, assessing overall BoM risk and identifying opportunities to mitigate risk through supply chain and design chain strategies is key for improved near/long term success. Additionally, leveraging our broad market position and knowledge for increased insight into long-term market/consumer trends and visibility across the supply chain also helps mitigate risk and reduce uncertainty.
Q.How has Avnet adapted to clients' requirements over the last 18-months?
We're seeing more and more existing/new customers and suppliers coming to us for help in this challenging market, including many Tier 1 household names. They're primarily seeking demand planning and logistics consulting. In addition, we're helping more customers with the redesign of products to further reduce risk/supply issues where it makes sense.
Q.How has component pricing changed over the last 20-years and do you see costs rising over the next few years?
Historically, component prices tend to decrease in price over time and as new components come onto the market. I don't think we'll ever see the kind of price decreases we've had in the past. Cost of raw materials is up across the board and we'll see that continue to be reflected in component pricing going forward.
Q.Finally, what advice would you offer ESNA's 72,000 readers to maintain robust supply chains moving forwards?
Avnet helps our customers and suppliers focus on two key factors to help navigate current challenges and ensure overall supply chain success: transparency and agility. Over the last year plus, the critical nature of supply chain strategy has been realised from back office all the way to front of house.
On the transparency side, we help customers by starting with the understanding that everything we are seeing—as well as the ongoing semiconductor shortages—is not just a reaction to global shutdowns. There were numerous factors that have brought us to where we are today, and we provide a thorough understanding of what those factors are: from megatrends and significant component content increases, to factory shutdowns and manufacturing holds to geopolitical policies and potential impacts. 
Previously, after an event happened, the disruption would settle and many went back to what worked: the low cost and efficient supply chain model that had been designed and worked well. But that's where agility becomes crucial. At Avnet we lean on our 100-years of experience to help navigate those risks by identifying patterns and new technologies that can help ease the impact of supply chain disruption. This goes back to our critical position at the center of the value chain—which inherently enables us to offer supply chain and design chain strategic counsel and risk management support for our customers and suppliers alike.