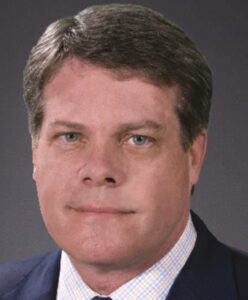 Exponential Technology Group's president, Michael Knight, examines the critical factors facing electronic component distributors and manufacturers in the year ahead.
As 2021 wraps up, most companies in the electronic components supply chain will finish with flabbergasting annual book-to-bill ratios and backlogs that, if they hold, will provide the basis for higher sales in the new year—but the common qualifier for all forecasts will be: 'if we can get parts'.
That qualifier aside, the combination of price increases, improving logistics and ongoing strong demand in almost all end markets (including soft sectors like aerospace) all but guarantees that, when the dust settles, most companies in the electronics industry will have set new sales records.
Supply chain constraints will continue to make forward progress arduous in 2022 and beyond, with semiconductor supply lead times being the most difficult drag to overcome. As the new year unfolds, it will become more and more obvious that it isn't just new chip capacity that is needed, but incremental capacity for a wide range of component types.
In addition, it will become more obvious that industry's thinking and planning approach to supply chain issues is linear in nature, and out of sync with the exponential growth that is occurring.
Ultimately, all breaks in the supply chain need to be healed before the whole system can return to pre-pandemic conditions. That healing process will be uneven, slowed by trade wars and disrupted by extreme weather events, but progress will be made, although, probably not fast enough to prevent negative impacts on OEMs that have suffered for access to parts due to a lack of leverage, relationships and/or purchasing power.