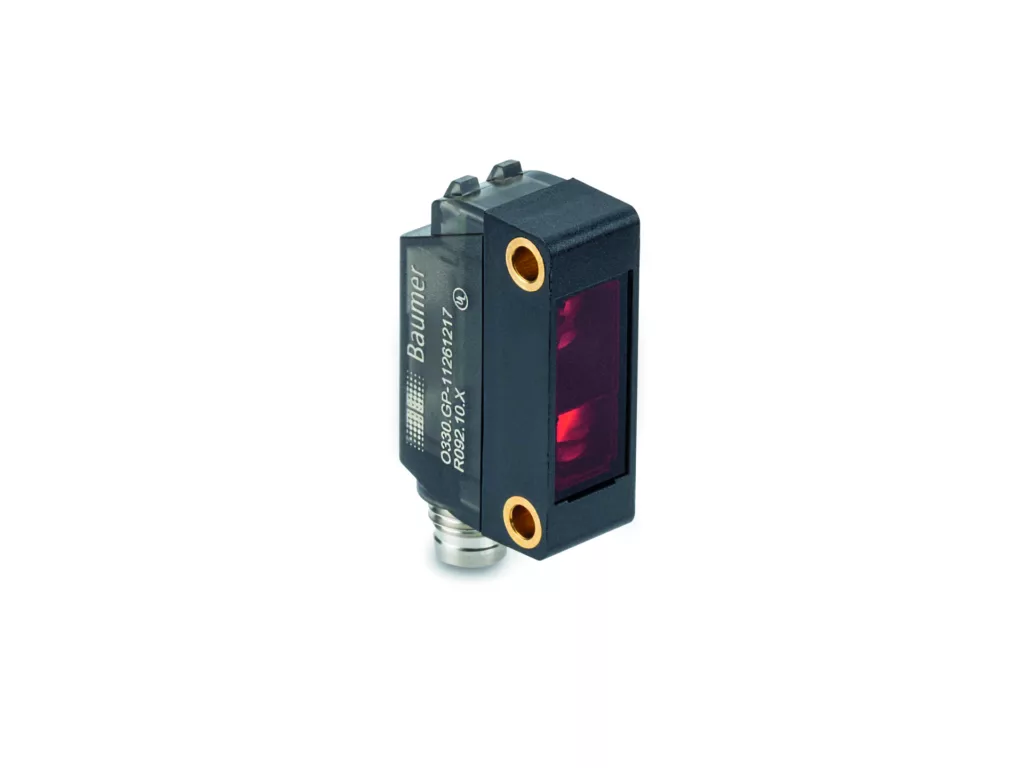 Baumer's new 0330 optical sensor is engineered to combine smart design features with high performance. Applications include intra-logistics, electronics manufacturing, textile machines and packaging applications.
Features include 3D MCAD data and integrated beam path. This data helps engineers minimise time spent selecting the right sensor and provides visual pre-checks via a 3D preview. Also, the 3D models integrate the beam path which helps minimise time spent on installation.
The sensor is available with a linear beam option for reliable detection of dark, irregular or perforated objects. In these situations, diffuse sensors with background suppression are characterised by extended detection range up to 385mm, with the linear beam incorporating Pin Point LED combined with high immunity to ambient light. Baumer claims this is unrivalled in this price category.
Other benefits include a robust metal connector and LED display visible throughout 360 deg.
www.baumer.com