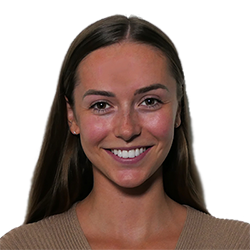 Chinese New Year usually falls somewhere between the end of January and the middle of February. Next year in 2021, it is set to commence on 12th February and will be the year of the Ox. Chinese New Year is a time for celebration and is known to cause the largest human migration in the world, resulting in many employees taking time off work to be with family and friends. The holiday period often causes stress for manufacturers who reply on China's manufacturing supply chain, usually due to lengthy lead times and lack of communication during this period. During the event, many Chinese workers take the holiday as an opportunity to investigate new job vacancies, often leaving unfilled manufacturing / production jobs. Within this article I will talk about the possible disruptions CNY will have on the electronics industry, including manufacturing, lead times and other possibilities.
Lead Time Disruption
According to ESPNews, many factories shut down or work with skeleton crews up to two weeks prior to the holiday. There is immense pressure on Chinese factories right before CNY and its likely communication will be limited during that time. Couriers, shippers, and customs are all closed throughout the holiday period, and experience much higher demand during the build-up, causing delays and backlogs. As well as this, shipping routes are usually very busy in the lead-up to the holiday, causing more potential backlog.
Manufacturing Disruption
The seven-day celebration means that many Chinese based factories shut, causing a lengthy backlog on new and existing orders. According to Titoma, even though the CNY 2021 holiday, in the calendar, officially lasts only 7 days, the disruption it causes in manufacturing can be of up to  35-40 days. Not only this, the manufacturing facility in Asia posted on their website that 'some factories might even shut down for up to 3 weeks, the reason being that China's transportation system will be completely blocked as all employees go back from their factory to their hometown up to 2,000 km away.'
How to Avoid Business Disruption
Plan – Planning ahead is crucial to avoid strain on your business. It is wise to ensure you have all your inventory for before and after the holiday. Likewise, you should communicate with the factories far in advance of their exact closing dates and their expected backlog after the celebrations.
Increase your inventory before hand – As mentioned above, its important you ensure you have your inventory for before and after the holiday. If you needed some last-minute products during the celebrations, it would almost be impossible to get hold of them from a Chinese factory during the holiday.
Avoid late orders – With the lead up to CNY, many factories may not accept new orders due to a rush to complete prioritised errands before the holiday. Not only this, if factories are rushing to complete last-minute orders before they factories are closed for a week, the quality may not be up to standard as much as it should be.